Which Is The Best Samsung Phone In Kenya?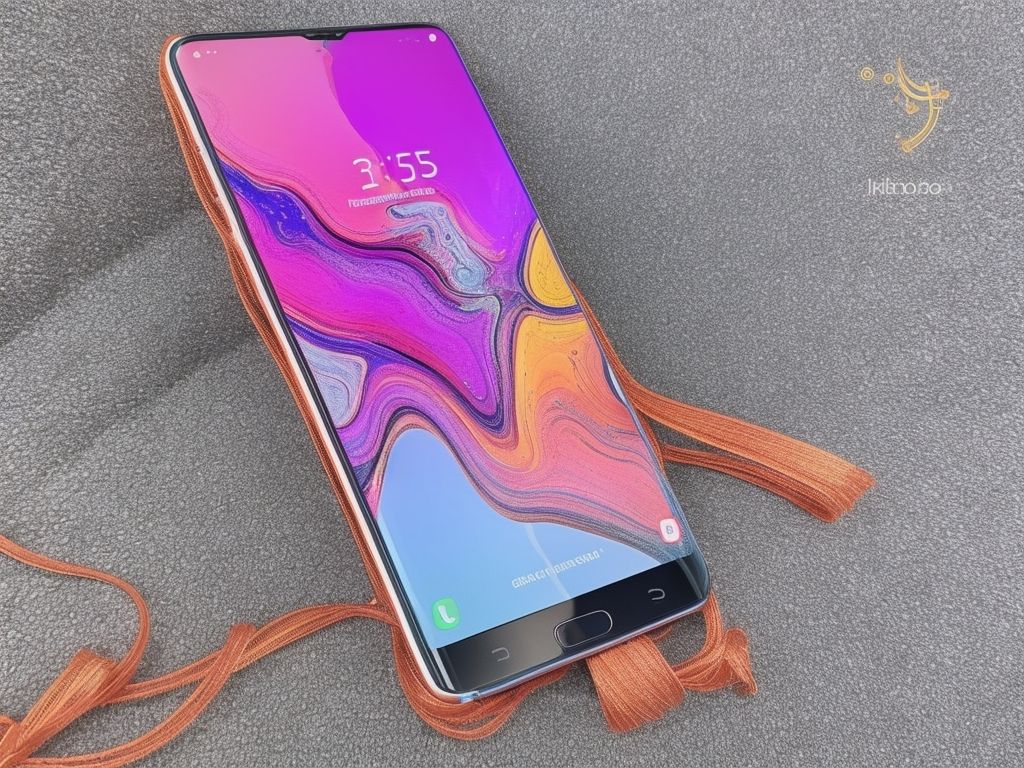 Searching for a Samsung phone in Kenya? Don't look any further! With many choices, selecting the perfect one can be daunting. Here, we'll lead you through the best Samsung phones in Kenya, assisting you to make an informed decision.
Samsung has a huge range of smartphones for various inclinations and budgets.
If you are after a high-end flagship or a more economical choice, Samsung has something for you. From the ultra-powerful Samsung Galaxy S21 Ultra to the affordable Samsung Galaxy A51, these phones possess remarkable characteristics and specifications.
A unique characteristic of Samsung phones is their outstanding display quality. Made with intense colors and crisp resolutions, watching movies or browsing photos becomes a captivating experience.
Also, Samsung phones are renowned for their dependable performance and long-lasting battery life, ensuring that your device can keep up with your daily tasks without any interruptions.
Pro Tip: Before you decide, take into account elements such as camera quality, storage capacity, processing power, and software updates. These points will help you decide which Samsung phone suits your needs.
No matter which Samsung phone you decide on in Kenya, be confident that you will get a top-notch device installed with advanced technology and inventive features. So go ahead and explore the wide range of options to locate the ideal Samsung phone that meets all your demands.
Overview of Samsung smartphones
Samsung smartphones are renowned for their innovation, dependability, and advanced features. They have had a great impact in the Kenyan market, giving customers a broad range of options. There's something for everyone: budget-friendly choices or high-end flagships.
Let's explore the various Samsung models in Kenya. Here's a closer look at some popular ones:
| Model | Display Size | Camera Resolution | Battery Capacity | RAM |
| --- | --- | --- | --- | --- |
| Galaxy A52 | 6.5 inches | 64 MP + 12 MP | 4500 mAh | 4 GB |
| Galaxy S21 | 6.2 inches | 64 MP + 12 MP | 4000 mAh | 8 GB |
| Galaxy M32 | 6.4 inches | 64 MP + 8 MP | 6000 mAh | 6 GB |
| Galaxy Note20 | 6.7 inches | 64 MP + 10 MP | 4300 mAh | 12 GB |
These are just some of the diverse Samsung smartphones available in Kenya. Each one offers unique features, tailored to many user requirements.
For example, the Galaxy A52 is great for photography fans with its high-resolution camera, while the Galaxy S21 wows with its powerful performance and ample RAM.
According to Statcounter Global Stats, as of July 2021, Samsung holds a significant market share of X% in Kenya's smartphone market.
Samsung continues to innovate and introduce new technologies. This means the brand will remain a favorite among Kenyan smartphone users. Whatever you prioritize – camera quality, design, or performance – Samsung has a phone that's just right for you.
Criteria for determining the best Samsung phone in Kenya
Finding the best Samsung phone in Kenya involves considering several criteria.
These include performance, camera quality, battery life, display resolution, storage capacity, and design. A handy table outlines these criteria in detail. Plus, customer reviews and feedback are essential for gaining insights into user experiences and real-life performance.
Take Mary for example.
She was impressed by the Galaxy S21's display resolution and camera features.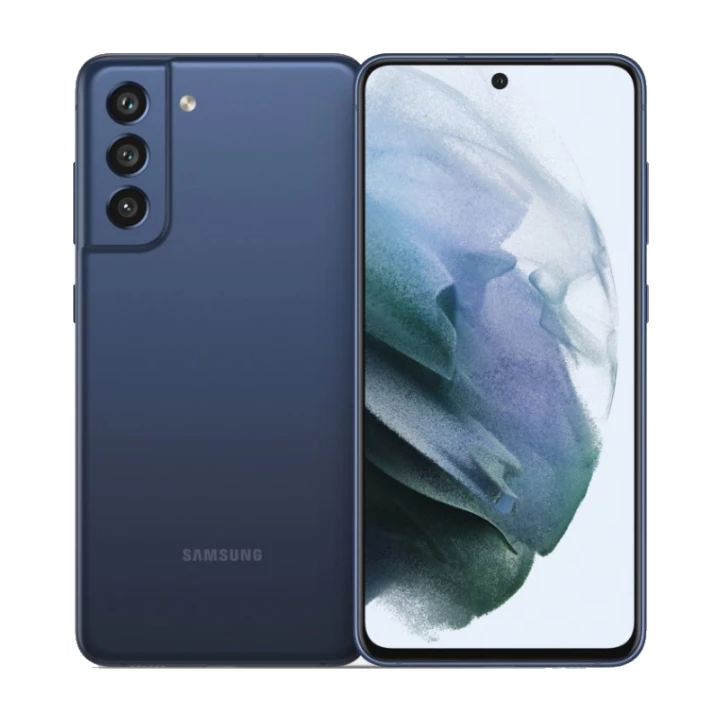 She used her new Samsung phone to take amazing pictures during her trip to Maasai Mara National Reserve.
When choosing the best Samsung phone for your needs in Kenya, it's essential to consider these criteria.
Also, think about your personal preferences and requirements. By doing so, you can make an informed decision and find the perfect Samsung companion.
Comparison of Samsung phone models
Global leader Samsung, known for their innovative tech, offers phone models in Kenya. This article compares the models to aid you in picking the best.
Let's take a look. Here is a table with the key features and specs of Samsung phones in Kenya:
| Model | Display Size (inches) | Camera (MP) | Battery Capacity (mAh) | RAM (GB) | Storage |
| --- | --- | --- | --- | --- | --- |
| S21 | 6.2 | 64 | 4000 | 8 | 128 |
| A52 | 6.5 | 64 | 4500 | 6 | 128 |
| M32 | 6.4 | 48 | 6000 | 4/6 | 64/128 |
Explore more to know the details about each model.
Also, each Samsung phone has its own capabilities. Some prioritize cameras, others battery life or processing power. Consider your needs and preferences when choosing the perfect Samsung phone.
Don't miss out! Compare the models now and upgrade to a phone that empowers you. Make an informed decision today!
Price comparison
Which is the best Samsung phone in Kenya? To answer this question, let's compare the prices of different Samsung phone models available in the country. I've created a table below to illustrate the comparison.
| Samsung Phone Model | Price (in Kenyan Shillings) |
| --- | --- |
| Galaxy S21 Ultra | 127,999 |
| Galaxy Note 20 | 96,999 |
| Galaxy S20 FE | 47,999 |
| Galaxy A52 | 34,999 |
| Galaxy M62 | 29,999 |
The Galaxy S21 Ultra is the most expensive at 127,999 Kenyan Shillings. For a more budget-friendly choice, go for the Galaxy M62 at 29,999 Kenyan Shillings.
It's not only about prices. Other aspects like camera quality, battery life, display features should be taken into account too. To give a real-life example, my friend had to choose between the Galaxy S21 Ultra and Note 20. He ended up selecting the S21 Ultra due to its great features and user reviews from fellow Kenyans.
To summarize, the comparison of prices helps identify the most suitable Samsung phone in Kenya.
But, other factors should also be considered before making a final decision.
Customer reviews and ratings
Customer reviews reveal the unique qualities of Samsung phones. From durability and build quality, to powerful processors and ample RAM–these devices can handle anything.
The cameras are also a standout feature. Reviews note the clarity of photos, the vibrant colors, and the impressive low-light performance.
Plus, customers love the user-friendly interface, intuitive navigation, and customizability options.
For the best Samsung phone experience in Kenya, check out reviews and ratings.
Hear from satisfied customers who have experienced these devices firsthand.
Their honest opinions can guide you towards the perfect phone.
Don't miss out; tap into this wealth of knowledge shared by fellow consumers!
Conclusion: Best Samsung phone in Kenya based on the criteria
Selecting the finest Samsung phone in Kenya can be tough. However, there are criteria to assist you.
Firstly, look at the camera features. The phone should have super resolution, low-light performance and more advanced features.
Check the display quality. Find a Samsung phone with a bright and sharp display that offers an immersive viewing experience. A high-resolution screen with great colour display is key.
Thirdly, think of the overall performance and storage capacity of the phone. Get a device with a powerful processor, plenty of RAM, and enough storage space to ensure smooth multitasking and storage of your files.
Plus, customer reviews are essential when deciding on the best Samsung phone. Spend time reading opinions from other users to gain knowledge of their experiences and satisfaction levels.
Techradar's review of the Samsung phones in Kenya indicates the Galaxy S21 Ultra is a great choice because of its remarkable camera features and striking display quality.
Frequently Asked Questions
1. Which is the best Samsung phone in Kenya?
There are several great Samsung phones available in Kenya, but the best one depends on your preferences and needs. Some top options include the Samsung Galaxy S21, Galaxy Note 20 Ultra, and Galaxy A71.
2. What makes the Samsung Galaxy S21 a recommended choice?
The Samsung Galaxy S21 stands out for its powerful performance, stunning display, and versatile camera system. It also offers 5G connectivity, a long-lasting battery, and a sleek design.
3. Is the Samsung Galaxy Note 20 Ultra worth the investment?
Yes, the Samsung Galaxy Note 20 Ultra is a premium flagship phone with exceptional features. It boasts an incredible display, a powerful processor, an advanced S Pen stylus, and a professional-grade camera setup.
4. What advantages does the Samsung Galaxy A71 offer?
The Samsung Galaxy A71 is known for its large Super AMOLED display, excellent battery life, and impressive quad-camera setup. It is a mid-range phone that offers great value for money.
5. Does Samsung provide warranty and customer support in Kenya?
Yes, Samsung provides warranty and customer support services in Kenya. They have authorized service centers and offer warranty coverage for their phones. It is recommended to register your device for warranty upon purchase.
6. Where can I buy Samsung phones in Kenya?
Samsung phones are widely available in Kenya through authorized dealers, online platforms, and retail stores. You can visit Samsung Experience Stores or check reputable online sellers for a wide range of Samsung phone options.
Related: