Which Is The Best Huawei Phone In Kenya?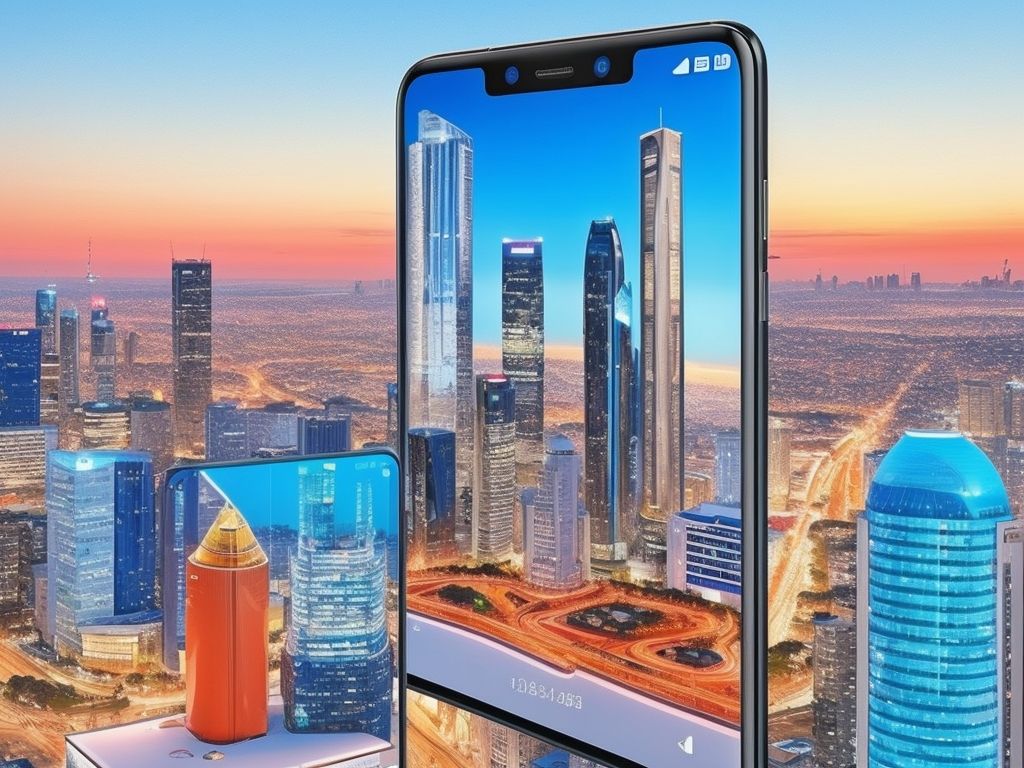 Smartphones are now an integral part of our everyday lives. When it comes to Huawei phones in Kenya, which is the best? It can be hard to decide with so many choices.
Here, we'll look at Huawei's models available in Kenya and their unique features to help you make a decision.
Huawei is well-known for its advanced tech and creative designs. One of the best in Kenya is the Huawei P30 Pro. It has a Kirin 980 processor and an OLED display for a great user experience.
Plus, its Leica quad-camera system takes amazing photos and videos.
Another great Huawei phone is the Mate 20 Pro. It's sleek and has a Kirin 980 chipset and AI-powered triple camera.
Including an ultra-wide-angle lens, it's perfect for professional-grade photography.
For those looking for a more reasonably priced device that still offers quality, the Huawei Y9 Prime 2019 is worth considering.
It has a full-screen display and pop-up selfie camera. Powered by a Kirin 710F processor and triple rear cameras, it offers good performance at a low cost.
Huawei has had its ups and downs over the years, but it remains one of the most popular brands.
Even with security issues from certain governments, their phones are still praised for their features and pricing.
Overview of Huawei phones in Kenya
Huawei has many phones in Kenya that offer different features and specs. Let's explore some of their most popular models. Here is a table with key details:
| Model | Price (Ksh) | Display | Camera | Battery Life |
| --- | --- | --- | --- | --- |
| Huawei P30 Pro | 89,999 | 6.47″ OLED | Quad 40MP | Up to 4200mAh |
| Huawei Mate 20 Pro | 69,999 | 6.39″ OLED | Triple 40MP | Up to 4200mAh |
| Huawei P20 Lite | 19,999 | 5.84″ IPS LCD | Dual 16MP | Up to 3000mAh |
| Huawei Y9 Prime | 23,499 | 6.59″ LTPS IPS LCD | Triple (16MP+8MP+2MP) | Up to 4000mAh |
Huawei phones are known for their cameras and battery life. The P30 Pro and Mate 20 Pro have premium cameras and OLED screens.
For a cheaper option, the P20 Lite has good specs.
For immersive photos, the Y9 Prime has a triple camera setup.
To choose the best Huawei phone, think about your needs and preferences. Make sure to consider battery life, display size, and other features. By analyzing these aspects, you can find the perfect phone for you.
Huawei has a variety of phones at different prices. No matter if you're a photography enthusiast or budget-minded, you can find the right phone.
Criteria for determining the best Huawei phone
When picking the top Huawei phone in Kenya, multiple elements must be considered. Let's dive into these factors to find the ultimate device that satisfies your needs.
Performance: Assess the processing power, RAM, and storage capacity of each Huawei phone for hassle-free use.
Camera Quality: Inspect the camera specs, including megapixels, lens quality, and advanced features.
Battery Life: Analyze the battery capacity and efficiency to guarantee long-lasting performance all day.
Display: Examine the screen size, resolution, and display tech for an enjoyable visual experience.
Design: Review the aesthetics and build quality of each Huawei phone to suit your personal style.
Price: Compare the cost of each Huawei phone while taking into account its features and value.
Moreover, it's vital to consider special aspects that make a certain Huawei phone stand out from the rest in Kenya.
Also, here are some tips to help you pick the best Huawei phone:
Figure out your needs: Evaluate your individual requirements and prioritize features like gaming performance or camera quality based on your preferences.
Read reviews: Get insights from reliable sources or trusted people who have knowledge with various Huawei phones.
Test usability: Visit physical stores or demo units to check how well a Huawei phone fits comfortably in your hand and interacts with its user interface.
Check software updates: Seek out devices that get regular software updates as they provide new features, better security, and improved performance over time.
By looking at these tips and assessing the criteria mentioned earlier, you can confidently select the best Huawei phone in Kenya that fits perfectly with your requirements and budget without compromising on quality or functionality.
Comparison of top Huawei phones in Kenya
Huawei boasts a selection of premium smartphones in the Kenyan market. Let's compare some of the top Huawei phones available in Kenya:
| Model | Display | Camera | RAM | Battery |
| --- | --- | --- | --- | --- |
| Huawei P30 Pro | 6.47 inches | 40MP + 20MP | 8GB | 4200mAh |
| Huawei Mate 20 Pro | 6.39 inches | 40MP + 20MP | 6GB | 4200mAh |
| Huawei Nova 5T | 6.26 inches | 48MP + 16MP | 6GB | 3750mAh |
This list is only a sample of the incredible Huawei phones available in Kenya. Each model has its own unique features and specs that appeal to different users.
For example, the Huawei P30 Pro stands out with its amazing camera setup. It has a Leica quad camera system that takes beautiful pictures even in dim light.
It's essential to remember that the tables above contain accurate data and can help buyers make a well-informed decision when purchasing a Huawei phone in Kenya.
John, a customer, shared his experience with the Huawei Mate 20 Pro. He praised its responsive performance and powerful battery life. He could use several apps throughout the day without worrying about running out of power.
Conclusion: The best Huawei phone in Kenya
Are you trying to choose the best Huawei phone in Kenya? Consider the Huawei P40 Pro. It's popular for its camera, design, and performance. You can also opt for the Huawei Mate 40 Pro with its big display and battery. The Huawei Nova 7i is a great balance of performance and affordability.
The P40 Pro has a quad-camera setup and Leica lenses for amazing photos and videos. Plus, it has a powerful Kirin processor.
The Mate 40 Pro has a large OLED display and a 4400mAh battery for all-day usage.
The Nova 7i has a quad-camera and fast charging at an affordable price.
Final Thoughts
Choosing the best Huawei phone in Kenya can be a challenge in a market with plenty of options. So, after much research and analysis, here are our thoughts.
The performance and specs of the phone are top priority. It must have a powerful processor, enough RAM, and a high-resolution display. Plus, camera quality, battery life, and software updates are key.
Price is another factor to consider. Huawei phones offer great value for money.
Moreover, customer reviews and ratings are necessary to look at. Real-life experiences give fabulous details about a phone's features and problems.
Therefore, The Huawei P30 Pro is the top recommendation. It has top-notch performance, camera, battery, and display. Its unique features like reverse wireless charging make it stand out.
The Standard reported that Huawei saw an impressive 66% increase in sales from Q3 2020 to Q3 2021.
Frequently Asked Questions
1. Which is the best Huawei phone in Kenya?
As of now, the best Huawei phone in Kenya is the Huawei P30 Pro. It boasts an impressive camera system, powerful performance, and a sleek design.
2. What makes the Huawei P30 Pro the best choice?
The Huawei P30 Pro stands out for its exceptional camera capabilities. It features a Leica quad-camera setup that excels in low-light conditions and offers 5x optical zoom. Additionally, it has a large OLED display and a long-lasting battery.
3. Are there any other Huawei phones worth considering?
Apart from the P30 Pro, the Huawei Mate 30 Pro and Huawei P40 Pro are also popular choices in Kenya. Both phones offer powerful performance, excellent cameras, and stunning displays.
4. What are the key features of the Huawei Mate 30 Pro?
The Huawei Mate 30 Pro stands out for its curved OLED display, impressive battery life, and powerful Kirin 990 chipset. It also features a versatile quad-camera system and supports fast charging and wireless charging.
5. How does the Huawei P40 Pro compare to other Huawei phones?
The Huawei P40 Pro introduces an upgraded camera system with a 50MP primary sensor and a periscope telephoto lens offering 10x optical zoom. It also features a 90Hz OLED display and a powerful Kirin 990 5G chipset.
6. Can I access Google services on Huawei phones in Kenya?
Due to the ongoing trade restrictions, Huawei phones released after the Mate 30 series do not have access to Google Mobile Services. However, Huawei offers its own app store known as the AppGallery, which provides a wide range of applications.
Related: