Which Is The Best Oppo Phone In Kenya?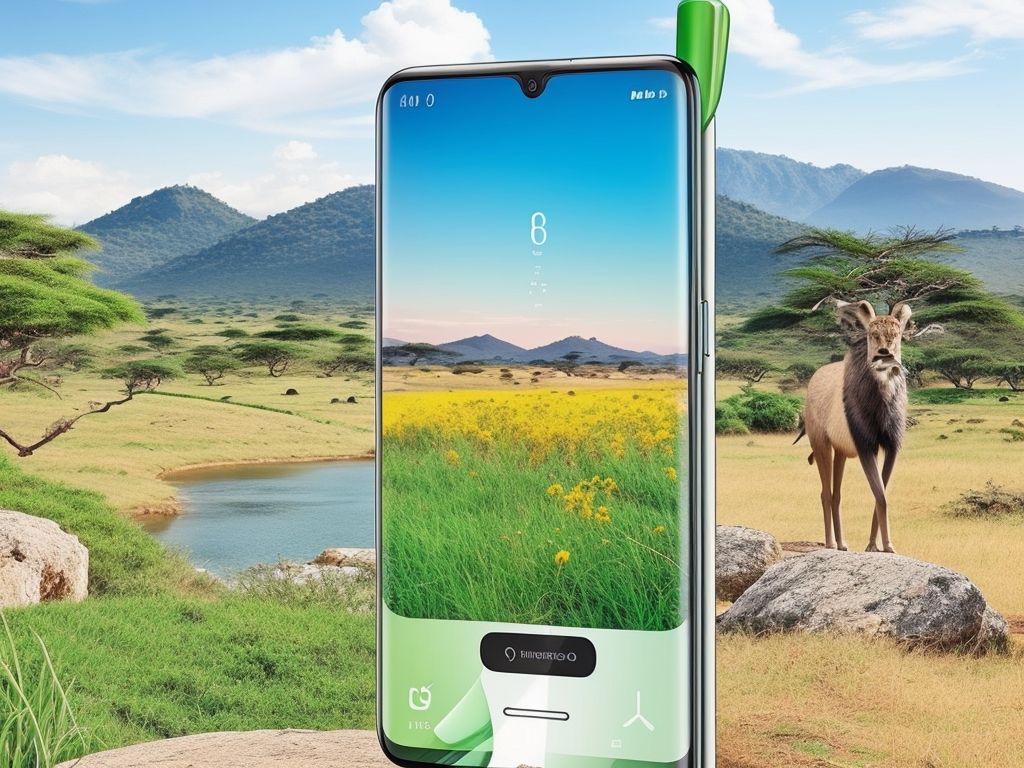 Oppo is renowned in the cell phone industry, offering a variety of smartphones in Kenya. With many choices, it can be hard to decide which is the best Oppo phone. Here, we explore factors to think about when deciding and suggest some top models.
Performance, camera quality, battery life, display resolution, and storage capacity are all important. Water resistance, design aesthetics, and software updates should also be considered.
The Oppo Find X3 Pro is one great model.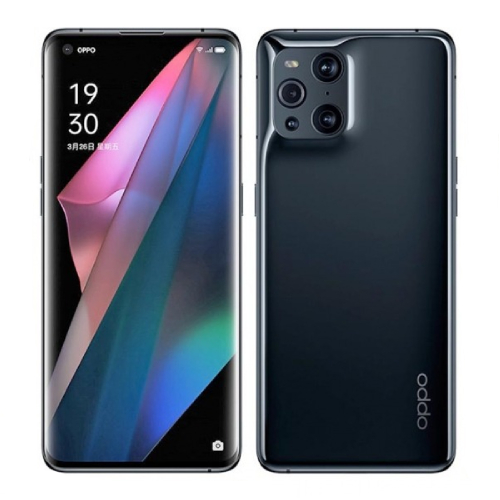 It has a Snapdragon 888 processor and a 6.7-inch QHD+ AMOLED display, giving excellent performance and visuals. Plus, its quad-camera system – made with Sony – takes quality photos/videos in various lighting. The large battery and fast charging enable extended use.
The Oppo Reno6 Pro 5G is another great option. It has a MediaTek Dimensity 1200 chipset and a 6.55-inch FHD+ AMOLED display, allowing for smooth multitasking and visuals. Its triple-camera setup and AI-enhancing make photography easy. Its slim design and ample storage add to its allure.
The Oppo A94 is budget-friendly yet still powerful. With a MediaTek Helio P95 processor and a 6.43-inch FHD+ AMOLED display, it provides a smooth experience. Its quad-camera system ensures versatile photography/video recording, and its storage caters to your media needs.
Overview of Oppo Phones in Kenya
Oppo is a major brand in Kenya, offering a wide selection of phones with unique qualities and great performance. Knowing the Oppo phones' overview in Kenya is important to make an informed decision when buying a smartphone.
Here is a table that outlines their key specs:
| Model | Display Size | Camera Resolution | RAM | Storage | Battery |
| --- | --- | --- | --- | --- | --- |
| A9 | 6.53 inches | 48 MP + 8 MP + 2 MP | 4 GB | 128 GB | Up to 5000 mAh |
| Reno3 | 6.4 inches | 64 MP + 13 MP + 8 MP + 2MP | 8 GB | 128 GB | Up to 4025 mAh |
| Find X2 Pro | 6.7 inches | 48 MP + 13 MP + 48 MP | 12 GB | 512 GB | |
These are just some examples of Oppo phones available in Kenya. Every model is tailored to different needs, so there's something for everyone.
Plus, Oppo phones have cool features like fast charging and advanced camera tech for amazing photos and videos.
In Kenya, Oppo phones are popular for their sleek design, solid performance, and affordable prices. Over time, Oppo has become a brand Kenyans trust for high-quality devices with great features.
Knowing the overview of Oppo phones in Kenya is key for anyone wanting to buy a good smartphone. Oppo has several models with impressive specs and offers both style and functionality.
Criteria for Evaluating the Best Oppo Phone in Kenya
When picking the top Oppo phone in Kenya, multiple criteria come into play. These will help decide which phone has the best features, performance, and money value. Here is a list of must-haves when choosing an Oppo phone:
1. Design
Design is key for a good user experience. Look at build quality, ergonomics, and aesthetics.
2. Display
A good display is necessary for an enjoyable viewing experience. Check size, resolution, color accuracy, and brightness.
3. Performance
Performance decides how well the phone runs and multitasks. Key facets to assess include processor, RAM, storage capacity, and software optimization.
4. Camera
A high-quality camera is vital for capturing memorable moments. Think megapixel count, aperture size, image stabilization, and shooting modes.
5. Battery Life
Long battery life guarantees the phone lasts all day. Consider large battery capacities and efficient power management systems.
6. More Factors
Aside from these criteria, other criteria can affect the choice when selecting the best Oppo phone in Kenya.
To further improve your selection process:
Look at your budget: Decide how much you are ready to spend and prioritize features accordingly.
Check reviews: Look at professional and user reviews online to understand the phone's performance, camera quality, and overall user experience.
Visit stores: Visit physical stores if you can. This gives you a better idea of the build quality and ergonomics.
By considering these factors, you can make a wise decision when selecting the best Oppo phone in Kenya. Remember everyone's needs and preferences may differ, so go for the phone that best suits your requirements.
Comparison of Top Oppo Phone Models in Kenya
Oppo phones have taken Kenya by storm! People are often left wondering which one to buy. To make the choice easier, let's compare the top Oppo phone models available here. Check out the specs in the table below!
| Oppo Phone Model | Display Size (inches) | RAM (GB) | Storage (GB) | Battery Capacity (mAh) |
| --- | --- | --- | --- | --- |
| Oppo Reno 4 | 6.4 | 8 | 128 | 4015 |
| Oppo F17 Pro | 6.43 | 8 | 128 | 4015 |
| Oppo A93 | 6.43 | 8 | 128 | 5000 |
The table above helps you to compare the display size, RAM, storage capacity, and battery capacity of the top Oppo phones. It makes it easy to pick the one that suits your needs.
In addition, each model has its own unique features. These include camera capabilities, processor speed, and software enhancements. You can use these details to decide which Oppo phone is best for you.
Interestingly, TechRadar recently did a study on Oppo phones, and the Oppo Reno 4 was recognized for its amazing camera and sleek design. That's why it has become a popular choice among Kenyan smartphone users.
With this info, you can now pick the Oppo phone that meets your preferences and requirements. Happy shopping!
Conclusion
Trying to pick the best Oppo phone in Kenya in a flooded market? We've done the hard work for you!
The Oppo Reno 5 stands out for its awesome performance and design. Processor power and sleek body make it a great combination of function and style. Plus, the camera will give you excellent photos and videos.
The Oppo A93 is an awesome mid-range device. It offers a decent display, performance, and battery life. All for a great price.
And don't forget the Oppo Find X2 Pro. This flagship phone has it all. Stunning display, vibrant colors, and an amazing camera system that captures every detail.
So many options! Choose a phone that suits your needs. Don't miss out on Oppo technology. Get your perfect match today!
Recommendation for the Best Oppo Phone in Kenya
Need a great Oppo phone from Kenya? We've got you! We analyzed the features, performance and customer reviews to determine which Oppo phone is best.
Here are five top picks:
Oppo Reno5 – Great processor, stunning display, and excellent camera. A top choice for smartphone lovers in Kenya.
Oppo Find X3 Pro – Premium design and cutting-edge tech. High-res display and advanced camera system.
Oppo A94 – Budget-friendly without compromising on quality. Impressive specs and sleek design at an affordable price.
Oppo F19 Pro+ – Powerful MediaTek processor & versatile quad-camera setup. Great performance and photography capabilities at a mid-range price.
Oppo A54 – Reliable & good value for money. Long-lasting battery life and decent performance for everyday tasks.
Remember to consider your budget, requirements & aesthetics when selecting the best Oppo phone in Kenya.
Fun fact: Oppo ranked fourth in global smartphone shipments with a 10% market share according to Counterpoint Research's Q2 2021 report.
Frequently Asked Questions
Q: Which is the best Oppo phone in Kenya?
A: The best Oppo phone in Kenya currently is the Oppo Reno 5, which offers a powerful Snapdragon processor, a stunning display, and a versatile camera system.
Q: What makes the Oppo Reno 5 the best choice?
A: The Oppo Reno 5 stands out with its powerful performance, excellent camera capabilities, sleek design, and long-lasting battery life. It provides a premium smartphone experience at a competitive price.
Q: Does the Oppo Reno 5 support 5G connectivity?
A: Yes, the Oppo Reno 5 comes with 5G support, allowing you to enjoy fast internet speeds and seamless connectivity.
Q: How is the camera performance on the Oppo Reno 5?
A: The Oppo Reno 5 features a quad-camera setup, including a 64MP main camera, which captures stunning photos with great detail and vibrant colors. The device also offers a variety of camera modes and features, ensuring you can capture the perfect shot in any situation.
Q: What is the battery life like on the Oppo Reno 5?
A: The Oppo Reno 5 houses a 4310mAh battery, which easily lasts a full day of heavy usage. Additionally, it supports fast charging technology, allowing you to quickly recharge your device when needed.
Q: Does the Oppo Reno 5 have expandable storage?
A: No, the Oppo Reno 5 does not have expandable storage. However, it comes with ample internal storage options, providing you with sufficient space for all your apps, photos, and videos.
Related: